Fine Art by Paulette Ferguson


Welcome to my website.  Please look around. Let me know if you are interested in any of my current artwork or in commissioning your own special and original art.


Art is my passion, and I  am always looking for opportunities to create.  I aim for  realistic images to convey individual personalities and spirit.  I believe the correct use of design elements and drawing  techniques is the foundation of great art, so I am constantly aware of shapes, form and spatial relationships and attempt to use these as accurately as possible.
   I am actively involved in promoting public interest in the arts in my community and stay very busy in local arts events, organizations, exhibits and competitions.  

Thank you for visiting my site.

Please take a moment to sign my guest book

and let me know your thoughts on my art.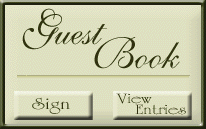 Double click here to add text.